Quality Injection Molding Services
Over 50 years of experience and management focused on continuous re-investment of profits into the productive capacity of the firm is what differentiates P&P Industries from the competition.
With a wide press range, on-site design engineers, and Scientific Molding technology; P&P services a multitude of industries and provides each customer with the highest level of service and quality.
P&P Industries has an outstanding workforce dedicated to Continuous Improvement, which helps to ensure a satisfied customer. Adopting and implementing lean manufacturing principles separates P&P Industries from our competition with customer satisfaction always as our focal point.
Our plastic injection molding machines are equipped with the latest technology. This allows for a repeatable process from shot to shot, keeping our prices low and efficiencies high.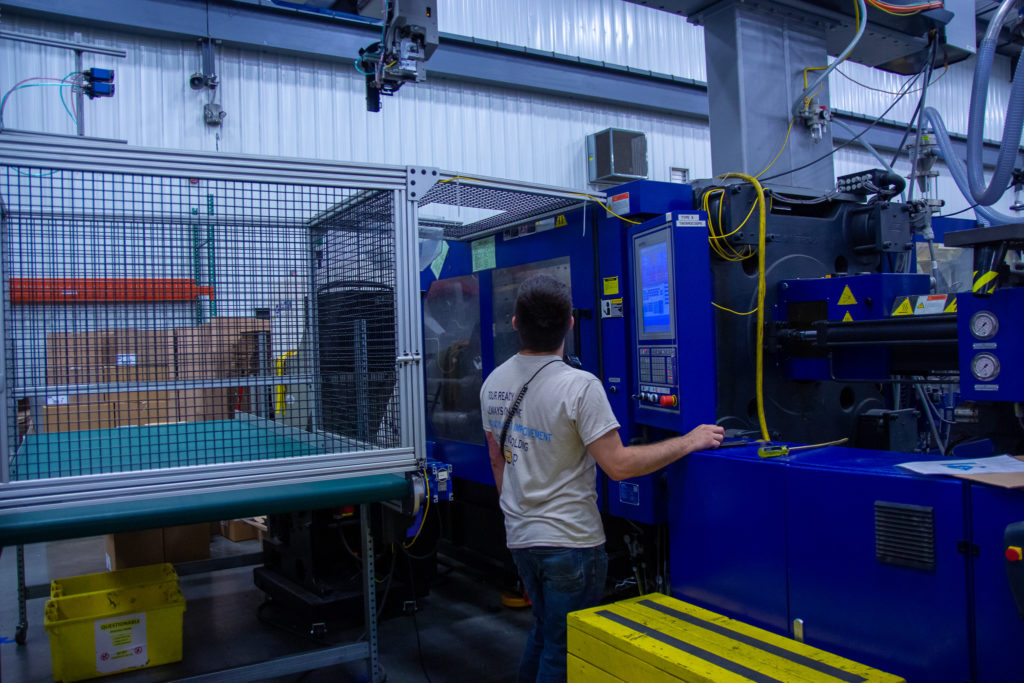 Preventive Maintenance Program
All Molds Placed on a Documented PM Schedule
P&P Industries makes the complex process of injection plastic molding simple through our years of experience, continuing education, and certifications of our team and facility. P&P engineers can help design your part with you, or we will review your current molds.
Diverse Materials:
Engineered & Commodity Resins
Custom Compounded Resins
Reinforced Resins
High-Temperature Resins
Custom Filled Resins
Lean Manufacturing:
Scrap levels <0.5%
6 Sigma
5S
S.M.E.D
Weekly operational performance meetings
30+ Machines:
28 Tons – 780 Tons
Electric and Hydraulic machines
Shot sizes from 1.5 oz. – 92 oz.
2-Shot Injection Molding